Love deserves to be celebrated in a way that is uniquely you. Whether you're looking to get married, elope, reaffirm your vows or hold a naming day, every detail should be memorable and celebrate who you are.
Your big day is the start of a new chapter of life together.
It deserves a ceremony that stands out from the rest. With a focus on fun. Which sets the tone for the celebrations afterwards and reflects your joint values, personalities and vision.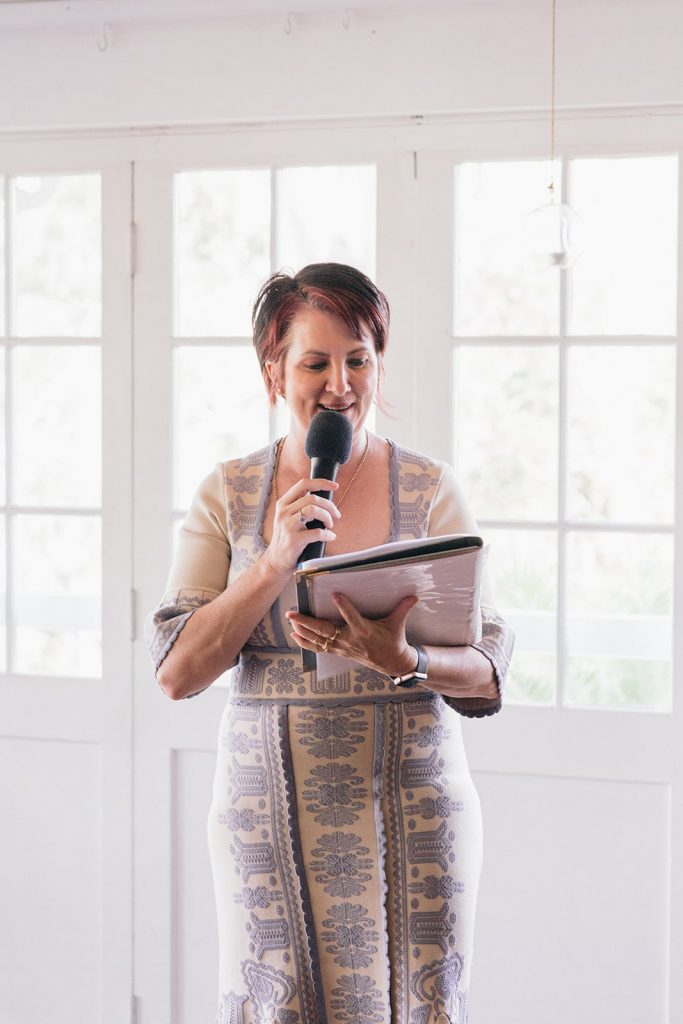 As one of Brisbane's top celebrants, my focus is on crafting relaxed, modern and bespoke ceremonies which are like a breath of fresh air for you and your guests. No two ceremonies are the same.  I love it when family and friends laugh outrageously, cry as you exchange vows and share the funniest stories they can.
Your big day is a blank canvas, ready to be painted with colour, vibrancy and personality.
If you're looking for a celebrant who's down to earth, experienced, will handwrite your ceremony and is exceptionally polished, (with more than a dash of fun!) you're in the right place.